Thanks to everyone who left us a comment about our St. Paddy's Word Work pack! The winner is Cherie! I think she MUST have the Luck 'O the Irish! :)
If you didn't win this time, we are always giving away our new packs...so we'll cross our fingers for YOU next time!
Anyhoo, we are out for the week for winter break...and I have to say...been a LITTLE bit lazy! Ran some errands, cleaned a few piles, decorated for St. Patrick's Day, but mostly...slept in, drank a lot of coffee, caught up on TV...not EXTREMELY productive. But that's ok every once and a while! Plus my kiddos actually had the nasty stomach bug for 3 of those days so I HAD to stay home and not do much, right???
Here are a couple of pictures of my St. Paddy's decorating! Pretty cute, I think! Do you decorate for holidays? If so, leave us a comment and share your awesome ideas!
I think I am going to go back to Hobby Lobby and buy a Y so that it says LUCKY on my mantle! I think it will just look better!
I had to take the bottle outside so you could see it a little better, but it normally sits on my kitchen table.
That's my dining room next. I swear we don't drink THAT much wine (there seem to be bottles in ALL the pictures!) but we have friends that DO! It pays to have wine drinking friends! ;)
The tree is WAY cuter in person, it looks pretty drab in the picture...but ALAS, I have an IPhone 3 and that poor baby DOES NOT have a flash...it's sad people! :)
And lastly, here are 2 new books we discovered at our latest book fair at school. I don't think either is officially a new book...just new to us. So in case you haven't seen them either, here you go! The kiddos think these are just too funny, and I have to say, we do too!
"Swapped at birth!" "Princess is a pig!" Can you imagine the headlines when there is a mix-up at the palace nursery! Can the piglet pull off being a princess?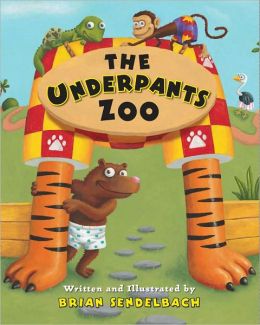 The title says "underpants"...need I say more? ;)
Leave us a comment and let us know if you have discovered any new books lately!
Hope you are having a great week!